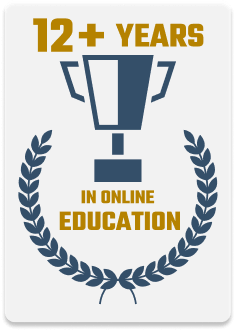 Discover the Best-kept Secret to Price Action Trading
See the markets like never before with
your favorite new secret weapon...
Amazing
Just purchased your Trade Scalper indicator last week. I've been trading the indices for over ten years. Price action. This indicator of
S. D.
Great success
Good day all. I completed the Mentorship in December and have been having some great success. I am now looking to set up my travel laptop
D. L.
Very profitable
The beginning of the day, starting at 8 a.m., come out of the 3 a.m. open, is very profitable.
J. S.
Extremely happy with the results
This is [S.N.], one of the students from the April 20th Mentorship class. I have been trading the simulation account for the past one week
S. N.
Really like it
I recently bought your Scalper program and really like it. I am also interested in the ATO 2 and Roadmap...Thanks for your assistance and the
C. R.
Proper mechanics
You can count on one thing. If you learn to trade properly by good teachers and maintain the discipline to trade that way, you will be
R. O.
99% right
Guys, just an observation for two weeks. [Trade Scalper] works better for me; 99% right on 5-Minute chart – works best. Look into it.
N. M.
Positive results
I should be able to join the Mentorship Program. I am still practicing the Atlas Line, and so far, I see positive results.
S. M.
High success rate
John, made good trades with the Trade Scalper. Success rate between 70% to 100%.
A. J.
An eye-opener
Wow, I just went through the X-5 course. What an eye-opener! I know that I am really going to love this trade entry...
P. M.
Positive experience
Even so far without completing all the courses, I have had a very positive experience and profit...
V. A.
Price Action Trading Done Right
At DayTradeToWin, we let price "tell us" how to trade. We observe price patterns on the chart and trade based on what we see with realistic goals. No guessing. We prefer clear and simple rules. Our products include Mentorship, Trade Scalper, Atlas Line, and ATO 2 (At the Open 2). Each option is unique. Compare them below. If you want to learn everything, enroll in our eight-week Mentorship Program. Rather than spending thousands in trial and error, get a trading education from a veteran trader.

Next Group Mentorship
Class Begins:
Jan. 31, Mon. & Wed.,
10:00 a.m. - 11:00 a.m. EST
*8 weeks of live coaching.
All courses and software are included.
Hear From Our Students
These are real people who decided to talk about their experiences using our products. Many people come to us after losing a ton of money in the markets or using other systems. We've heard it all. In the 10+ years we've been in business, we've taught all types of people how to day trade. We want to equip you with knowledge and techniques so you don't have to live your life chained to a desk or dictated by your boss. The goal is independent success. Are you ready?