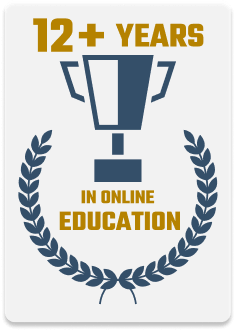 Want to learn
how to day
trade?
We'll show you how with
concrete rules. Click below.
Proper mechanics
You can count on one thing. If you learn to trade properly by good teachers and maintain the discipline to trade that way, you will be
R. O.
99% right
Guys, just an observation for two weeks. [Trade Scalper] works better for me; 99% right on 5-Minute chart – works best. Look into it.
N. M.
Positive results
I should be able to join the Mentorship Program. I am still practicing the Atlas Line, and so far, I see positive results.
S. M.
High success rate
John, made good trades with the Trade Scalper. Success rate between 70% to 100%.
A. J.
An eye-opener
Wow, I just went through the X-5 course. What an eye-opener! I know that I am really going to love this trade entry...
P. M.
Positive experience
Even so far without completing all the courses, I have had a very positive experience and profit...
V. A.
Works like a charm
Thank you for the Trade Scalper tool. It works like a charm.
V. B.
Love the Trade Scalper
Love the Trade Scalper. Just 2 curious questions, and I'm sure you've been asked this a MILLION times...
J. R.
Loving the results
Thanks so much!! I plan to also purchase the Atlas Line in a week or so. Loving the results from Trade Scalper so far.
C. Y.
Up $837.50
I like how the scalper plots the entry (thumbs up). I am up $837.50 on sim account. Thanks again.
S. S.
1k-2k profit a week
I have been trading the Part I with excellent success. I've been able to trade about 1k-2k profit a week with it.
M. M.
Special thanks
Want to say a special thanks to your tech team for kindness, patience, and professional manner in regard to reloading the Trade Scalper...
D. A.
Made $475
Today was the first day I went on live. I have good results. I was able to made $475 playing 2 contracts.
H. V.
Very powerful
Thank you for the tutorial today! I can see that the Trade Scapler can be very powerful and helpful.
J. M.
Outstanding
Software is outstanding. Can you also provide a link for the Atlas Line? I may purchase a lifetime of that as well.
R. D.
Working very well
I'm new with the system, I am trading the range bars, that seems to be working very well for me. I just want to verify from the training
G. B.
The best
I have been using the software for 4 years and absolutely find it the best!
D. G.
Made 5 points
I'm all good, made 5 points in the 1st 2 hours. I'm mountain biking now :)
G. S.
Fantastic indicator
All is great, what a fantastic indicator package the Trade Scalper is.
D. G.
They're awesome!
And just letting you guys know I've been using DTTW indicators now for about 4 yrs. They are awesome!
G. W.
Precise signals
Very clear precise signals! Takes the guesswork out.
T. D.
Paid for themselves
And thanks for the third profitable day in a row since I started using ATO and the Trade Scapler. Both have paid for themselves already.
K. F.
Really good tools
You have given us some really good tools, and it is up to us to learn how to use them.
E. O.
Really good tools
I am officially printing my own money thanks to you. Just moved into my new place.
M. T.
Amazing
Am I the only one who has said that the ATO is amazing?
D. H.
Very impressed
I have been very impressed with the scalper and ATO 2 on my demo account.
W. C.
Very impressed
Purchased trade scalper 2 months ago. Like it! What is the cost of private mentorship?
J. B.
Very impressed
I've been using the trade scalper and it has been working wonders. Looking forward to trying the ATO.
S. G.
Working wonders
I've been using the trade scalper and it has been working wonders. Looking forward to trying the ATO.
S. G.
Quick scalps
Trade Scalper is working well. Made some money just now with it on a couple quick scalps on ES and YM :)
C. T.
Quick scalps
everything working great already made over $1,100.00 in 2 days.
J. C.
Loving it
My mentorship was completed late last year, and because of you and the instruction, I'm still in the game and loving it.
M. I.
Makes sense
Straight forward to the point logical market analysis with clear entry and exit targets that make sense to me.
C. R.
Reliable
I have tried a few other strategies from other sources and continue to find DTTW indicators to be the most reliable.
H. G.
Interpret the market
One of the more important things I learned was how to interpret the market, for example how to determine trends (up,down and sideways), how
C. J.
Very happy
I'm very happy with the indicators. They are very easy to use.
C. Y.
Over and beyond
I feel that John Paul is a good educator. He's able to break down the complex into simpler terms. He goes over and beyond with education.
G. P.
Made all my money back
I have had great success and made all my money back and then some.
Kim M.
Good success
I have had very good success with the DayTradeToWin system.
Matthew L.
Worth every penny
It really helps to read the market worth every penny. Thanks to John Paul for introducing the strategy.
Pravin P.
Price action
Great introduction to day trading price action based strategies!
Jason H.
Great Mentorship training
The price action software helps me to take better decisions.
Elizabeth V.
Trade Scalper works
Strategy is clearly explained and concise, works very well.
Richard C.
Very helpful
I have found your strategies very helpful. I trade in a more disciplined manner now.
John K.
John Paul is an excellent coach
DayTradeToWin strategies are great. They are easy and uncomplicated and one does not need an over cluttered chart to trade. I have always
Heather W.
Easy to use
I started with the At the Open software trading currencies. I enjoyed the training. Most methods I've tried are complicated, but this was
Lorri V.
Worth the investment
I recently started learning how to trade the E-mini S&P futures with Day Trade To Win and find the price action techniques worth the
Tom T.
Consistently in winning trades
I'm sorry I haven't wrote this earlier, but I would like to thank you and your staff for the Mentorship class and the support that I have
Roger A.
Very helpful
Started with Atlas Line on Ninjatrader 8, not 7, and was surprised with the support and training. I also reviewed daytradetowin.org before
Jack P.
Easy
The Trade Scalper is a very easy tool that helps you understand how and why to trade.
Carlos S.
Recordings are helpful
I like the recorded lessons. When I Review them, I Always pick up something that I had missed during previous viewings.
Mark B.
Better than the rest
Thanks to Day Trade To Win for helping me understand what it takes to become a real trader. I've taken many courses and the stuff I learned
Gena
Amazing support
Good experience during live training. My questions were answered and the support guy helped me get the software installed.
Morris
Easy to learn
Great teacher, especially for me as a new trader who needed lots of help. Tried some classes in Toronto with another company, but what a
Barbara Cohen
Success with two E-mini contracts
Highly recommend by a professional trader friend of mine in the UK. He has lots of experience in trading and told me the way DayTradeToWin
Roger Telesitki
Atlas Line is accurate
I purchased the Atlas Line indicator for NinjaTrader a few months ago. I checked out all the youtube videos and was intrigued. As far as
Manny
Price Action Trading Done Right
We let price "tell us" how to trade. We observe price patterns on the chart and trade based on what we see with realistic goals. No guessing. We prefer clear and simple rules. Our products include Mentorship, Trade Scalper, Atlas Line, and ATO 2 (At the Open 2). Each option is unique. Compare them below. If you want to learn everything, enroll in our eight-week Mentorship Program. Rather than spending thousands in trial and error, get a trading education from a veteran trader.

Next Group Mentorship
Class Begins:
May 20, Tue. & Thu., 10 a.m. - 11 a.m. EDT
*8 weeks of live coaching.
All courses and software are included.
Hear From Our Students
These are real people who decided to talk about their experiences using our products. Many people come to us after losing a ton of money in the markets or using other systems. We've heard it all. In the 10+ years we've been in business, we've taught all types of people how to day trade. We want to equip you with knowledge and techniques so you don't have to live your life chained to a desk or dictated by your boss. The goal is independent success. Are you ready?