DayTradeToWin Original Course & Software
* Now Only Available in Mentorship *
Are you struggling with finding consistently good entry points? Are multiple losses eating up your account? When you enter a trade, are you nervous about when to get out? Are you drowning in a sea of trading misinformation?
Do yourself a favor. Go make a bonfire and throw in all of your technical analysis methods and other trading systems you've tried. Let them burn! Why? Because that stuff simply does not work when it comes to your bottom line. At this point, you've already lost too much to courses, bad brokers, and trading mentors that have never traded a day in their lives.
We have made the ATO strategy incredibly simple to replicate. All the speculation and guesswork is removed. In the course, we explain step-by-step exactly how it's used. For years, this strategy was only available to students in our private program. Now, it's your turn to change your trading forever!
With purchase, you will receive the ATO downloadable course and the ATO signal software for NinjaTrader. *As a special bonus for NinjaTrader users, we are giving you the ABC software for NinjaTrader, which will provide automatic entry signals according to the ABC Method. If you need assistance getting NinjaTrader downloaded or need live data, please let us know. *Your second bonus is the "How to Trail a Stop" video. It's a fact that traders can take larger profits during trending and fast markets. It's a fact that traders can take larger profits during trending and fast markets. Trailing stops help you manage risk and adapt your approach.
With the ATO, you will learn how to find exact patterns in the market that coincide with the morning's breakout moves. Yes, the market has a specific way of behaving in the morning, and if you know what to look for, you can find excellent trades! This is exactly what you'll learn – how to find the trades, where to place your profit target, where to place your stop, and much more.
Designed for Stocks, Futures, & Currencies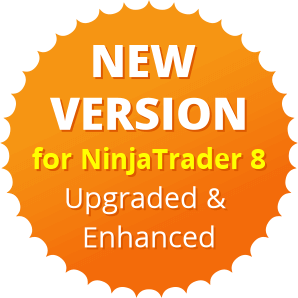 NASDAQ, NYSE stocks
International stocks
ES (E-mini S&P 500)
6E (Euro FX)
6A (Australian Dollar)
6C (Canadian Dollar)
6S (Swiss Franc)
CL (Light Sweet Crude)
GC (Gold Futures)
ZB (30-Year U.S. Treasury Bond Futures)
...and much more!
You're going to be using a 5-min. chart. You're going to be trading within minutes after the market opens. Your profit target and stop loss risk will be based on real-time market conditions. That means you will keep your trades realistic to what the market could reasonably provide. You'll know how to spot the best trades and when to stay out. You won't be holding a trade longer than 20 minutes, so you can relax and enjoy the rest of the day.
"I am making a good living off the ATO and use it on several instruments and have a life after the open. Playing with my grandkid there is no better way than DAY TRADE TO WIN. Thanks."
– Billy F., Huntington Beach, California
Purchase

DayTradeToWin Course
Lifetime License – $497
Includes Chase the Trade technique
Includes online training video
Includes a live training class
*Bonus ABC software signals
*Bonus "How to Trail a Stop" video
Uses 5 min. charts and price action
Goal is 2 to 4 points daily
Works w/ E-mini S&P and other markets
Compatible with NinjaTrader 8
Incl. free updates and email support
Free remote installation available
After purchase, you will receive the download links. We will activate your software shortly thereafter and contact you regarding the live training session.
For ordering assistance, please call us at 1-888-607-0008 or email us at support@daytradetowin.com
In the course, you will also learn the Chase the Trade technique. Chase the Trade is like a "part two" of the ATO. Like the ATO, the Chase trade is mechanical and rule-based. The regular ATO trade will occur almost daily. Chase the Trade can be used as a backup when the market is too volatile because of news events or other activity. Again, follow the rules and be done by noon.
We will help you get set up with everything you need including the NinjaTrader 8 trading platform and real-time practice market data. You'll be able to practice with real-time market data. You'll be able to spot the ATO trades and trade them according to the rules. We provide a complete practice environment at no cost.
What is the E-mini S&P? This market is similar to the big S&P you've probably seen on the news, only this is the "mini" version that's more affordable to traders like you. The E-mini provides many great opportunities, and it's possible to make money by both buying and selling the market. The At The Open is also considered the best strategy for day trading stocks during the first hours of trading. Of course, there's also plenty of opportunity to lose money, so only trade with money reserved for high risk investments.
Recent ATO 2 Trading Videos
Live Training Included
ATO 2
Lifetime License – $497
After purchase, you will receive the download link. We will activate your software license shortly thereafter and contact you regarding the live training session.
Terms and Conditions
By visiting this site, purchasing or using products offered by Day Trade To Win, you agree to the following Terms and Conditions. All sales are considered final due to the nature of software licenses, digital downloads, live instruction and proprietary methods taught. No refunds. Day Trade To Win has the right to refuse any customer for any reason. Remote support is available for up to one year from the date of purchase. Additional fees may apply for further remote support. All instruction, signals and advice supplied by Day Trade To Win representatives or software is to be used at your own risk. Day trading is inherently risky, as it involves unlimited profit and loss. Day Trade To Win cannot be held accountable for any loss or other financial damages. Course material may not be resold, transferred, duplicated, copied or shared in any way (digitally or physically). Such sharing is subject to criminal penalties and terminates all licenses you hold with Day Trade To Win. Agreeing to these Terms and Conditions also concedes agreement to the U.S. Government Required Disclaimer and CFTC Rule 4.41 listed below.